An agreement between the Environmental Protection Agency (EPA), Monsanto, BASF, and DuPont agrees on measures to further minimize the potential for drift to damage neighboring crops from the use of dicamba formulations. New requirements for dicamba applications will allow farmers to make informed choices for seed purchases for the 2018 growing season, according to the EPA.
In a series of discussions, EPA worked cooperatively with states, land-grant universities, and the pesticide manufacturers to examine the underlying causes of recent crop damage in the farm belt and southeast. EPA reviewed the information and developed changes to implement during the 2018 growing season.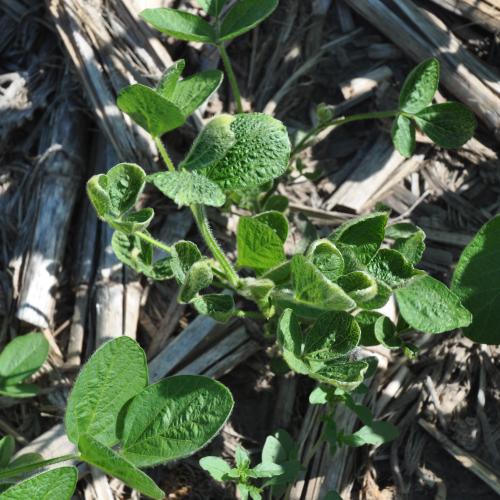 Monsanto, BASF, and DuPont have voluntarily agreed to label changes that impose additional requirements for over the top use of these products next year including:
Classify products as "restricted use," permitting only certified applicators with special training, and those under their supervision, to apply them. There will be dicamba-specific training for all certified applicators to reinforce proper use.
Require farmers to maintain specific records regarding the use of these products to improve compliance with label restrictions.
Limit applications to when maximum wind speeds are below 10 mph (from 15 mph) to reduce potential spray drift.
Reduce the times during the day when applications occur.
Include tank clean-out language to prevent cross contamination.
Enhance susceptible crop language and record keeping with sensitive crop registries to increase awareness of risk to especially sensitive crops nearby.
Manufacturers have agreed to a process to get the revised labels into the hands of farmers in time for the 2018 use season. Previously, there was concern that the EPA would ban the use of dicamba in 2018.
The EPA will monitor the success of these changes to help inform its decision whether to allow the continued over the top use of dicamba beyond the 2018 growing season. When EPA registered these products, it set the registrations to expire in 2 years to allow EPA to change the registration, if necessary.
"Today's actions are the result of intensive, collaborative efforts, working side by side with the states and university scientists from across the nation who have first-hand knowledge of the problem and workable solutions," said EPA Administrator Scott Pruitt. "Our collective efforts with our state partners ensure we are relying on the best, on-the-ground, information."