Bac Giang successfully planted seedless lychee varieties
Talking to PV Dan Viet about this hot seedless lychee, Luong Van Phuc, Tan Son commune, Luc Ngan district (Bac Giang province) said that his family has successfully grown 75 seedless lychees. The first step shows that the seedless lychee variety gives very beautiful color, sweet crunchy taste, while taking care of this lychee is no different from the normal lychee.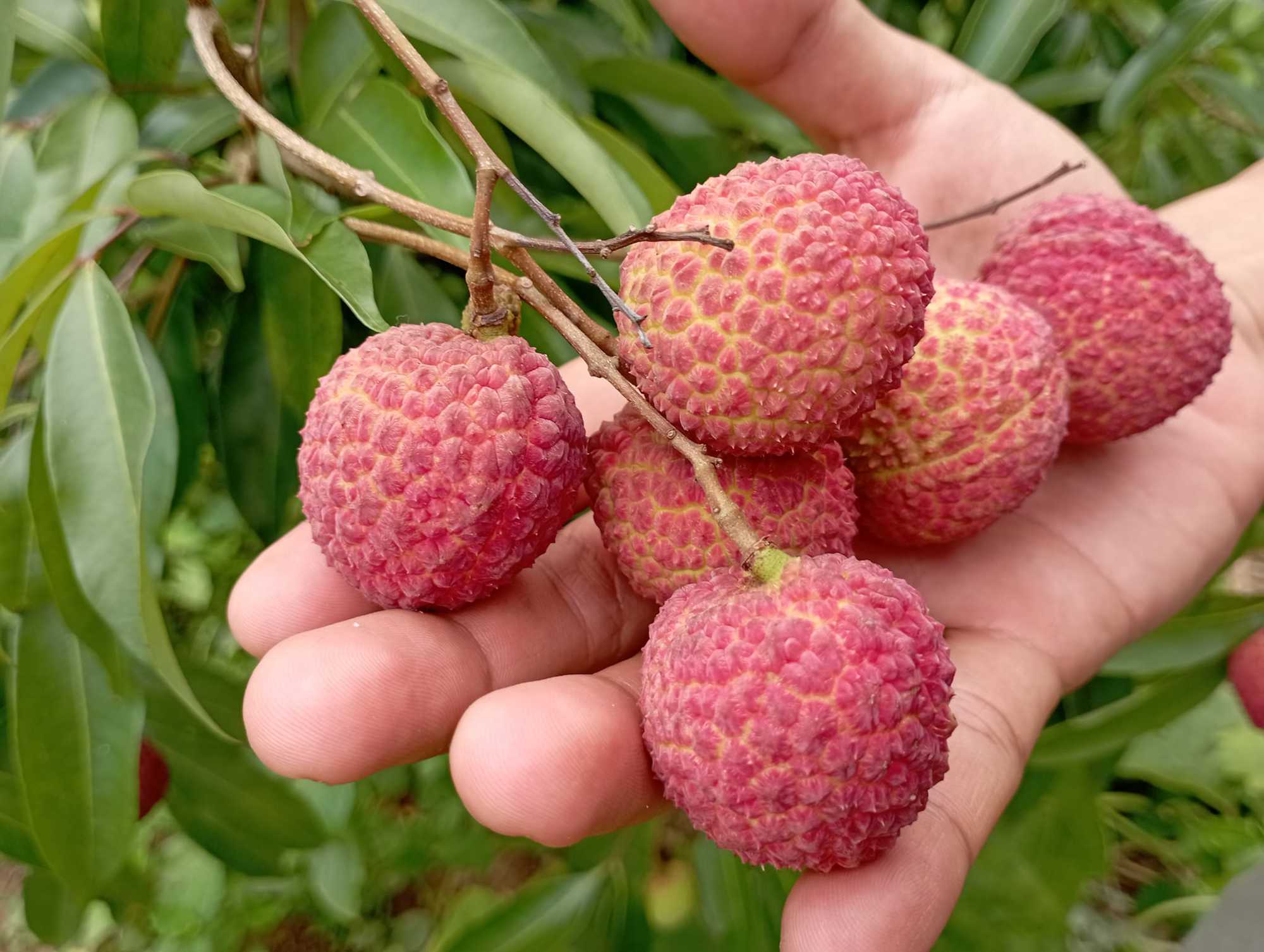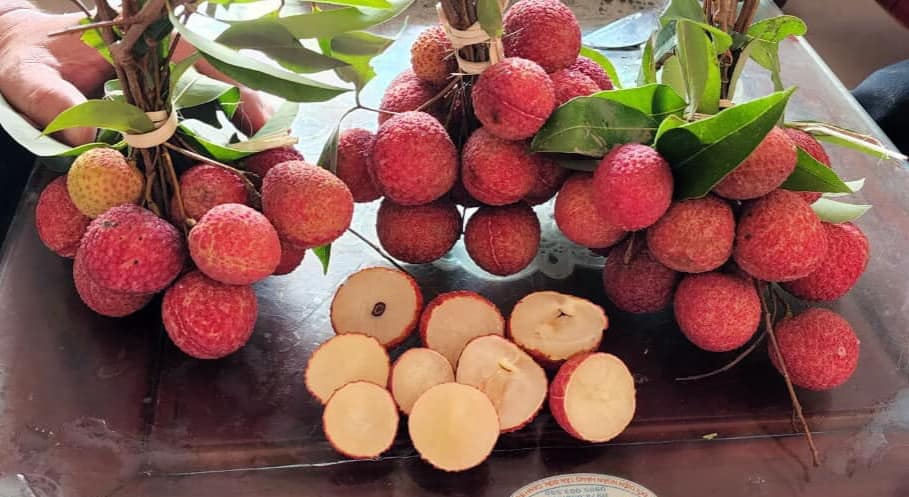 Seedless lychee is crunchy and sweet and especially has no seeds, or very small seeds. Newly offered, but this hot lychee is interested by many people. Photo: LP
It is known that these special lychees were planted by the leaders of the Bac Giang Department of Agriculture and Rural Development for Mr. Luong Van May (Phuc's father) to plant for trial 3 years ago.
Talking to PV Dan Viet, Mr. Le Ba Thanh - Deputy Director of Bac Giang Department of Agriculture and Rural Development said that he just went to Mr. Luong Van May's garden to inspect and harvest seedless lychees. This is the first season the seedlings bear fruit, the color of litchi fruit is very beautiful. This variety is ripe with the main crop, but the skin is thicker, easy to maintain. Seedless lychee for a distinct, crispier sweetness.
"We brought to Luc Ngan 500 seedless lychee seedlings. Mr. May's garden planted 75 trees. The care conditions for this litchi variety are no different from that of the main season litchi; the pilot showed normal flowering and fruiting. Preliminary assessment, this is a good lychee variety, it is necessary to continue to monitor and evaluate to be able to include in the structure of quality plant varieties "- Mr. Thanh said.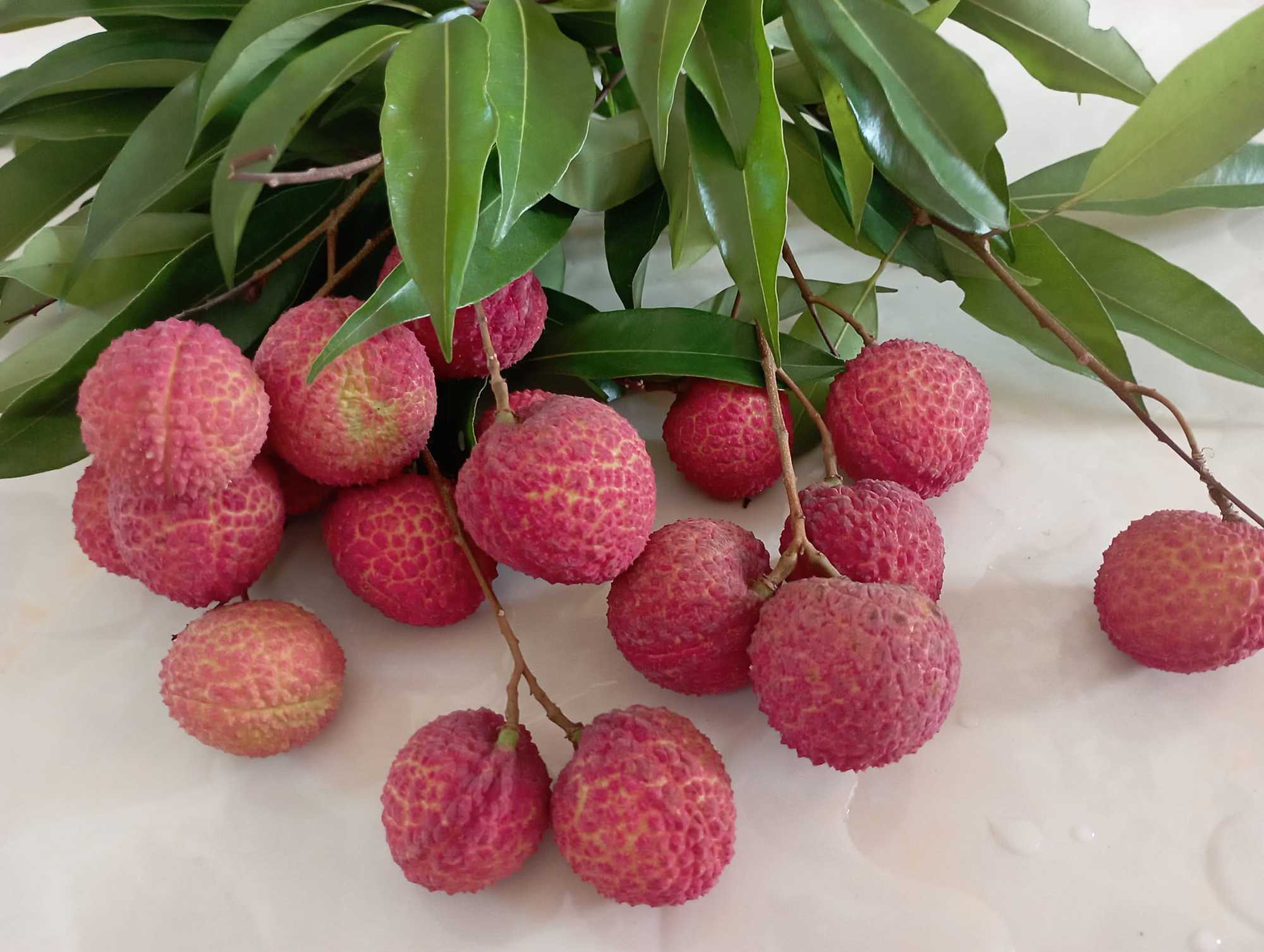 The seedless lychee fruit when ripe has a very beautiful red color, the skin is thicker than normal lychee.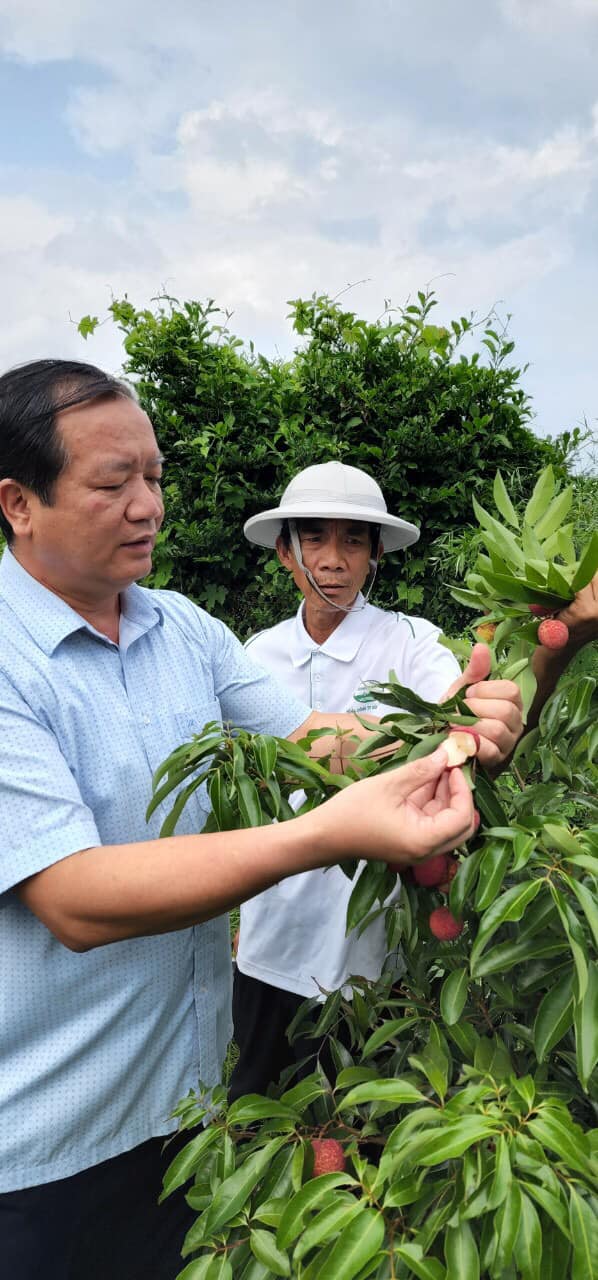 Mr. Luong Van Phuc added: During the monitoring process, the seedless lychee trees are easy to take care of. In particular, the Chinese market is selling seedless lychee for 70,000 VND/kg and is easy to sell. Therefore, if the new lychee variety gives stable yield and quality, the production can be replicated.
Currently, Bac Giang province is entering the lychee harvest season. This year, Bac Giang lychee production is estimated at 180,000 tons, of which, early lychee is about 6,750 hectares, the output is about 60,000 tons; The main lychee crop is about 21,250 hectares, with an output of about 120,000 tons.
The price of lychee that meets export standards is being purchased from 23,000 to 30,000 VND/kg.
Source: Thien Huong - nongnghiepviet.vn